Archive for February, 2009
If my watch is right then the Empire demo will be live on Steam in a few minutes, but I have something else to show you for now. I know – two TW blogs in a day, crazy times!
Every budding tactician – or anyone who has seen an episode of Sharpe for that matter, knows that you form square against cavalry as troops in a line might as well be queuing up to be slaughtered.  In this first Superior Tactics video the people behind the game will show you how the units in Empire react to attack – and how you get past their defences.  Remember, only one side can claim victory and expand their Empire…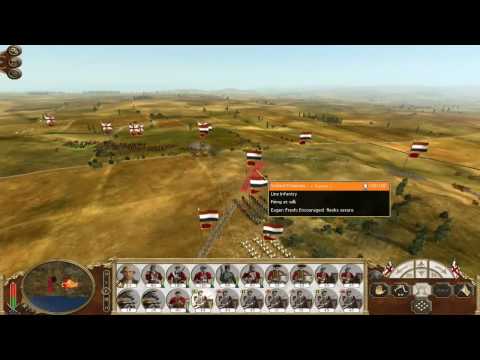 Hi guys,  are you prepared to fight on Land and at Sea in the Official Demo for Empire: Total War?
We've just announced a playable demo of Empire: Total War will be available on STEAM today at 16.00 GMT.  Capturing just a short glimpse of the kind of epic engagements you'll be playing from March the 3rd when the game is released, this demo will take you through the basics of land and naval command and then let you loose on two historic scenarios.
Playing as the British Empire, you'll take on the American Army in the pivotal 'Battle of Brandywine Creek' and then the French Navy in the decisive 'Battle of Lagos'.
You asked for the 18th Century, you've got Empire – let the Campaigns begin!
Empire: Total War will be released from the 3rd of March, exclusively for PC.