We've announced a release date for Rise of the Samurai, so take out your calligraphy set, open your calendar and mark the date…  27th September!
Set 400 years before the Sengoku period depicted in Shogun 2, Rise of the Samurai pits you as the leader of one of six playable clans from the Taira, Minamoto and Fujiwara families. This conflict, the Gempei War, culminated in the first Shogun's rise to power, and the consolidation of the Samurai as the ruling class.
The downloadable content brings with it a new campaign, which can be played in single and multiplayer modes. The six new clans bring with them their own unique traits, and between them will have sixteen new land units and ten new naval units.
On top of that, there are four new hero units, including the Tetsubo Warrior Monk Hero, armed with brutal studded clubs, and the deadly female Onna Bushi Heroine. There are also four new agent types, each with their own skill trees. From the seductress Shirabyoshi to the shrewd and zealous Junsatsushi Inspectors, each offers a new campaign experience.
What's more, at the same time Rise of the Samurai is released, we're also deploying a new patch. This will contain a huge number of fixes and feature upgrades, covering single and multiplayer gameplay. We're already talking about some of these in our weekly update thread. Stay tuned to that for more as and when it's confirmed.
So, in September you'll be able to get your hands on:
Rise of the Samurai – downloadable campaign
• New campaign (The Gempei War)
• 6 new clans from 3 legendary families
• 16 new land units
• 10 new naval units
• 4 new hero units
• 4 new agent types
• 10 new mons, 10 new retainers
If you're keen to see how Rise of the Samurai looks and plays, check out our trailer below, see the artistic changes to the new campaign map in our comparison video, or click through to see or part one of our Rise of the Samurai campaign diary (part two following today!).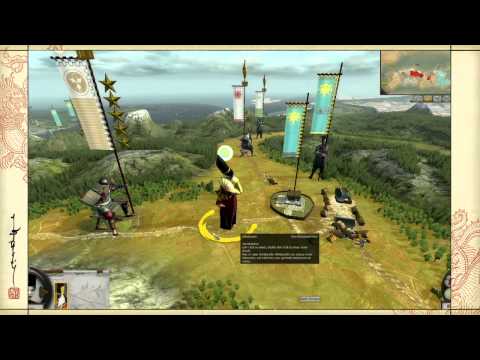 Rise of the Samurai is now available for pre-purchase on Steam.